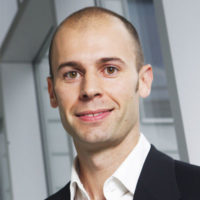 Justin Leroux
Mitigation Panel
Montréal, QC
Justin Leroux is a Professor at the Department of Applied Economics of HEC Montreal. He is also a member of the Center for Interuniversity Research and Analysis of Organizations (CIRANO) and the Centre de Recherche en Éthique (CRÉ).
Dr. Leroux's research interests focus on fair division and cost sharing, specifically of public services and in environmental issues. He is also involved in consulting for private firms and governments for which he made contributions regarding the optimal pricing of call center services, road networks and water services.
Dr. Leroux is also the recipient of several research grants from different organizations including Social Science and Humanities Research Council of Canada (SSHRC), the Quebec Research Fund for Society and Culture (FQRSC) and the French National Research Agency (ANR).