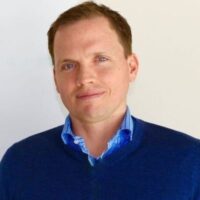 Alain Brandon
Toronto, ON
Alain Brandon is a corporate affairs professional currently serving as Vice President, Sustainability, Social Impact and Government Relations for Loblaw Companies Limited.
In his role Mr. Brandon oversees the sustainability and community investment efforts for Loblaw and the communities it serves from coast to coast,
Prior to joining Loblaw, Mr. Brandon held senior political roles at the provincial and federal levels in both government and opposition.
Mr. Brandon is currently the Vice Chair of Circular Materials, a not for profit, producer led Producer Responsibility Organization. He has served on many board and councils including Multi-Material B.C. (Recycle BC), National Farmed Animal Health and Wellness Council, and the Loblaw Scholarship Fund. Mr. Brandon is a graduate of Western University where he studied Political Science and History. He is proud to be from North Bay, ON. He and his wife live in Toronto with their three children.