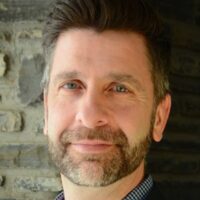 Chris Severson-Baker
Executive Director, Pembina Institute
Chris is a nationally respected leader in clean energy, climate and the environment. Chris has a breadth of experience working with diverse stakeholders, both in the private and public sectors, on impactful ways to advance a clean energy future. As executive director, Chris brings strategic vision to the organization, supported by his record for building high-performing teams. A leading expert on responsible energy development, with specific expertise in oil and gas, oilsands and electricity, Chris is recognized for being a calm, clear, reasoned voice in high-stakes communication and interest-based dialogue and negotiation.
Chris worked with the Pembina Institute from 1996 to 2016, then spent three years at the Alberta Energy Regulator as a senior advisor before returning to Pembina in 2020. Chris served as senior director of the industrial decarbonization group prior to becoming executive director in 2022.
Chris holds a B.Sc. in environmental and conservation science from the University of Alberta and a Master of Arts in environment and management from Royal Roads University. Based in Calgary he can often be found working on his acreage in the foothills of southern Alberta.