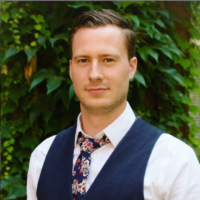 Corey Mattie
Mitigation Panel
Halifax, NS
Mi'kmaw from K'jpuktuk and a member of the Indigenous Professional Association of Canada, Corey Mattie has always been involved with blending the lines of business and environment. Starting at a young age with volunteering and community engagement, Mr. Mattie is a strong advocate for the importance of environmental enhancement, social responsibility, and ethical business practice.
Holding a Bachelor's of Commerce from Saint Mary's University, a Certificate in Energy Systems Management from the University of Toronto, a Certificate from the Foundation for Environmental Stewardship, a LEED Green Associate Accreditation, and attending Ryerson University for a Certificate in Environmental Science, Corey Mattie is the Program Manager for the HomeWarming Program. Here he provides governance and mentorship for his team of four as they support income qualified Nova Scotians to access energy efficiency measures for their homes.
Among many other leadership roles, Mr. Mattie sits as an expert and advisory council member for Indigenous Clean Energy and the Canadian Institute for Climate Choices.