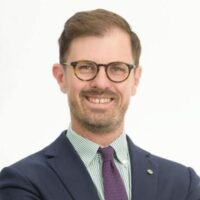 Jason Clark
National Director, Climate Change Advocacy, Insurance Bureau of Canada
Jason Clark is an Ottawa-based government relations and campaign strategist. He is national director, climate change advocacy at Insurance Bureau of Canada.
Prior to joining the Insurance Bureau of Canada he was director of policy and government relations at Clean Prosperity and a senior consultant at Crestview Strategy, a leading Canadian public affairs firm. Previously, Clark managed one of the largest public engagement campaigns on climate change, energy, and sustainability in Great Britain.
Clark holds a master of arts degree in international studies and diplomacy with a specialization in global energy & climate change policy from SOAS University of London, and a bachelors degree in history from Western University. Clark serves on the board of Canadian Business for Social Responsibility.