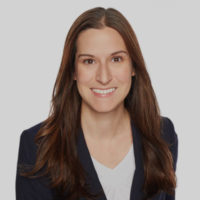 Jennifer Winter
Mitigation Panel
Calgary, AB
Jennifer Winter is an Associate Professor in the Department of Economics and the Scientific Director of the Energy and Environmental Policy research division at The School of Public Policy, University of Calgary. Dr. Winter is an expert in the analysis of policy options for mitigating greenhouse gas emissions and carbon pricing, with experience in advising governments and translating knowledge into formats that are accessible to non-expert audiences. Her research evaluates climate policies, and examines the effects of government regulation and policy on energy development and the associated consequences and trade-offs.

Dr. Winter is also co-editing two books; one on the experiences of Indigenous communities with resource development in Canada, and the second on measuring the impacts of energy infrastructure.
She is actively engaged in increasing public understanding of energy and environmental policy issues and has been named one of Alberta Oil Magazine's Top 35 Under 35 in 2016, one of Avenue magazine's Calgary Top 40 Under 40 in 2017, and one of Delta Management's Canada's Clean50 and Clean16 in 2019.
Dr. Winter serves on the Future Leaders Board of Directors of the World Petroleum Council Canada and the City of Calgary Climate Panel, and is a member of Global Affairs Canada's Environmental Assessment Advisory Group.