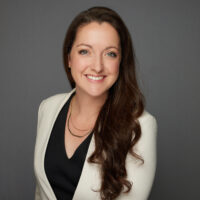 Laura Arnold
Vice President of External Affairs, Sustainability and Market Policy, TransAlta Corporation
Laura Arnold is the Vice President of External Affairs, Sustainability and Market Policy at TransAlta Corporation. Laura is responsible for sustainability, environmental, regulatory and market policy functions, as well as external affairs across TransAlta's Canadian, U.S. and Australian operations. Laura guides the development of TransAlta's sustainability strategy and oversees the Company's robust sustainability reporting program.
Laura also directs TransAlta's external advocacy program with governments, regulators and system operators for all jurisdictions where TransAlta is developing new projects and operating existing assets. Laura has developed a deep understanding of Alberta's decarbonization journey, leading policy advocacy for the Company's transition away from coal in Canada and advancement of it's the Clean Electricity Growth Plan, which will add 2000 MW of new renewable generation to TransAlta's generation portfolio by 2025.
Laura holds a Bachelor of Arts in Political Studies from the University of Saskatchewan and a Master of Business Administration from the University of Calgary. Laura is a long-time, committed advocate for her community and serves as a Director on the Board of HomeFront Calgary, a non-profit, community organization that helps individuals and families break the cycle of domestic violence.