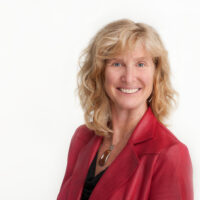 Merran Smith is a fellow at the Simon Fraser University Morris J. Wosk Centre for Dialogue, and the founder and chief innovation officer of Clean Energy Canada—a leading think tank advancing clean energy and climate solutions.
Merran recently served two terms as co-chair of the B.C. government's Climate Solutions Council, is a member of the independent Task Force for a Resilient Recovery, and a Canadian representative of the C3E International Ambassador Corps. Her 2018 work as co-chair of Natural Resources Canada's Generation Energy Council helped ideas from a diverse group of stakeholders coalesce into recommendations that will shape Canada's energy future.
For most of her career, Merran has worked to unite industry, government, and civil society organizations to solve pressing social and ecological challenges. Her leadership in the landmark Great Bear Rainforest conservation agreement helped ensure the protection of thousands of kilometres of coastal ecosystem.
Merran has received numerous leadership distinctions, including being named to Vancouver Magazine's 2020 Power 50 List, winning the 2019 SFU President's Social Media Newsmaker Award, Clean Energy BC's 2017 Lifetime Achievement Award, the Vancouver Board of Trade's 2016 Wendy McDonald Community Catalyst award, and the Clean 16 award in 2014 for leadership in clean capitalism.