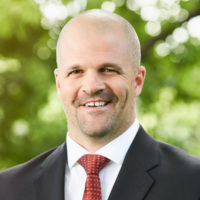 Robert Larocque
Ottawa, ON
Robert Larocque is the President and CEO of The Canadian Fuels Association (CFA). Mr. Larocque sees how Canada's fuels sector plays a critical role to provide reliable, safe and environmentally responsible transportation energy.
Prior to his role at the CFA, Mr. Larocque was Vice-President at the Forest Products Association of Canada (FPAC) where he worked with member companies on policy and technical issues relating to climate change, innovations, Indigenous engagement and environmental regulations for the forest products sector. Mr. Larocque is also responsible for supporting the sector in achieving its "30 by 30 Climate Change Challenge" as well as managing the environmental data collection of pulp and paper and wood products segments.
Before FPAC, Mr. Larocque held several positions at Environment Canada including Manager of Waste Programs.