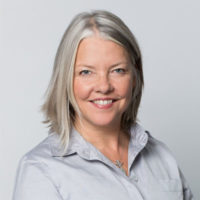 Suzann Méthot
Montreal, QC
Over the last twenty years of her career, Suzann Méthot has strengthened her expertise in the fields of communications, the environment, responsible and sustainable development, government relations (municipal, provincial, federal and Aboriginal), particularly with stakeholders in Northern Quebec.
From 2009 to 2015, she has conducted the International Campaign for Boreal Forest Conservation in Quebec, which led to legislation to protect at least 50% of the northern territory from industrial development. This campaign was carried out in collaboration with the Aboriginal Nations concerned in the North.
Over the next three years, the Government of Quebec appointed her to chair COMEX¬ – the environmental and social impact review committee in Eeyou Istchee, James Bay territory. Since April 2019, she has been acting as a consultant for various organizations, including Transition Énergétique Québec, and SWITCH, the Alliance for a green economy. In September of the same year, she was appointed Ad Hoc Commissioner at the Office de consultations publiques de Montréal (OCPM).
In terms of relations with First Nations and Inuit, she has had the privilege of developing numerous relationships with political and cultural leaders, particularly among the Inuit, Innu and Cree Nations. Her interest in getting to know our Aboriginal brothers and sisters has also led her to collaborate on film projects that showcase Aboriginal cultures and their territory.