Heat Pumps Pay Off: Unlocking lower-cost heating and cooling in Canada
Heat pumps are the lowest-cost option for heating and cooling most homes in Canada.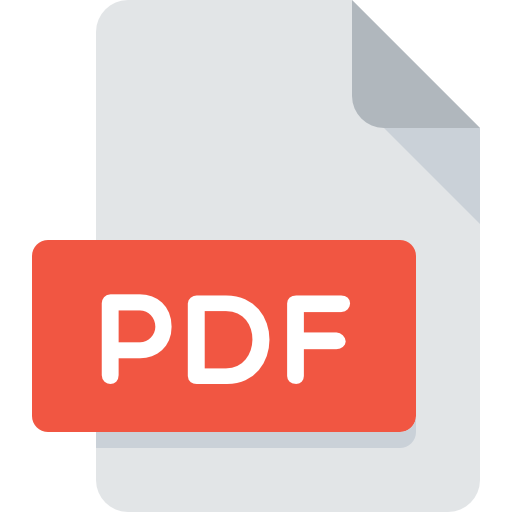 Download the Report
Reducing climate pollution from Canada's building sector will require a big switch from fossil fuels to clean electricity. That means a significant increase in highly-efficient heat pumps to heat and cool people's homes, keeping them safe from extreme summer heat.
The good news is that heat pumps are already the lowest cost way to do so in most cases.
New research from the Institute shows that heat pumps are less costly than gas and air conditioning in most cases in Canada.
The report — Heat Pumps Pay Off: Unlocking lower cost heating and cooling in Canada — provides a detailed picture of heating and cooling costs. It compares different heat pump configurations against gas furnaces and air conditioning. The analysis looks at different building types and ages in Vancouver, Edmonton, Toronto, Montréal, and Halifax.
READ HEAT PUMPS PAY OFF
Heat pumps come out ahead on costs largely because they're two to five times more efficient than gas furnaces, providing substantial savings on energy bills, and because they provide both heating and cooling in a single appliance.
Heat pump calculator: crunch the numbers for yourself
To accompany the report, the Institute has launched an online calculator comparing the different costs of heating and cooling systems in the five cities from the report. Visit www.heatpumpcalculator.ca to try it for yourself.
The online calculator gives people the ability to adjust assumptions to fit their circumstances and get a better understanding of average costs in their city or region. The tool also reports the associated climate pollution from each heating and cooling option.
TRY THE HEAT PUMP CALCULATOR
How do heat pumps stack up against gas and air conditioning?
Our research provides a number of insights about how heat pumps currently stack up against gas and air conditioning across Canada.
Heat pumps are already the lowest-cost option in two thirds of all cases modelled, under mid-range assumptions for capital and energy costs.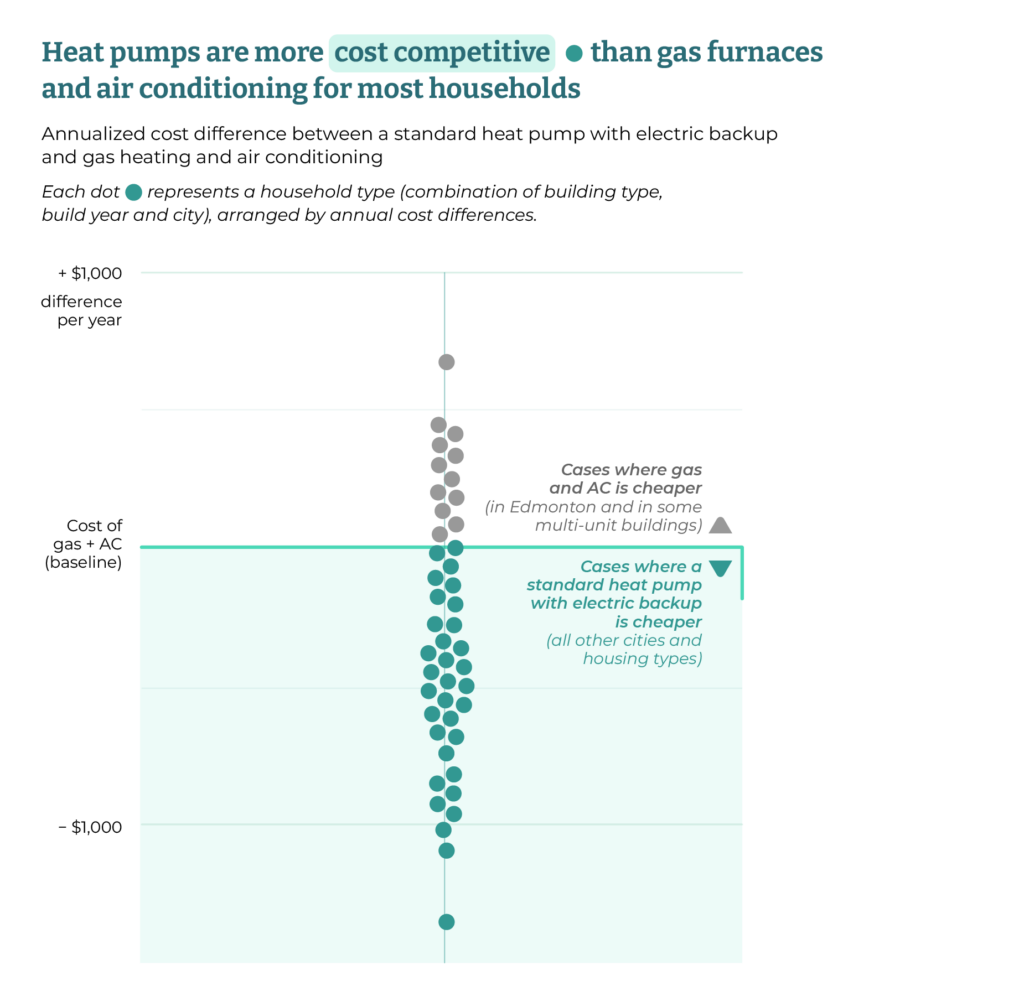 They are particularly cost effective for single family homes and townhouses, across building vintages, and in most of the cities modelled — including Vancouver, Toronto, Montréal and Halifax.
In addition, the all-electric scenario — a standard heat pump with electric backup — tends to be the lowest-cost option available.
How do regional energy prices and climate conditions affect costs?
The biggest drivers of differences in cost-competitiveness are regional energy prices and climate conditions.
In Montréal, Halifax, and Vancouver, heat pumps outperform gas heating and air conditioning, even under the worst-case assumptions for heat pumps — high upfront costs, high electricity prices, and low gas prices.
In Toronto, standard heat pumps are the lowest-cost option for nearly all households under mid-range assumptions. That's also true even under high electricity and low gas price assumptions in most cases.
Currently, gas and air conditioning or heat pumps with gas backup tend to be more the most cost competitive options in Edmonton, depending on building type and age. Gas prices are substantially lower than in other jurisdictions. The cold climate drives up demand for electricity to meet heating needs, at the same time as it makes heat pumps relatively less efficient and results in greater use of the backup heating system.
Under lower-cost assumptions for future electricity prices, heat pumps become the cheapest option in Edmonton in almost all cases.
How does existing policy support the case for heat pumps in Canada?
The existing policy mix — which includes carbon pricing and a range of consumer rebates — helps make heat pumps the lowest-cost heating and cooling option for most households in Canada.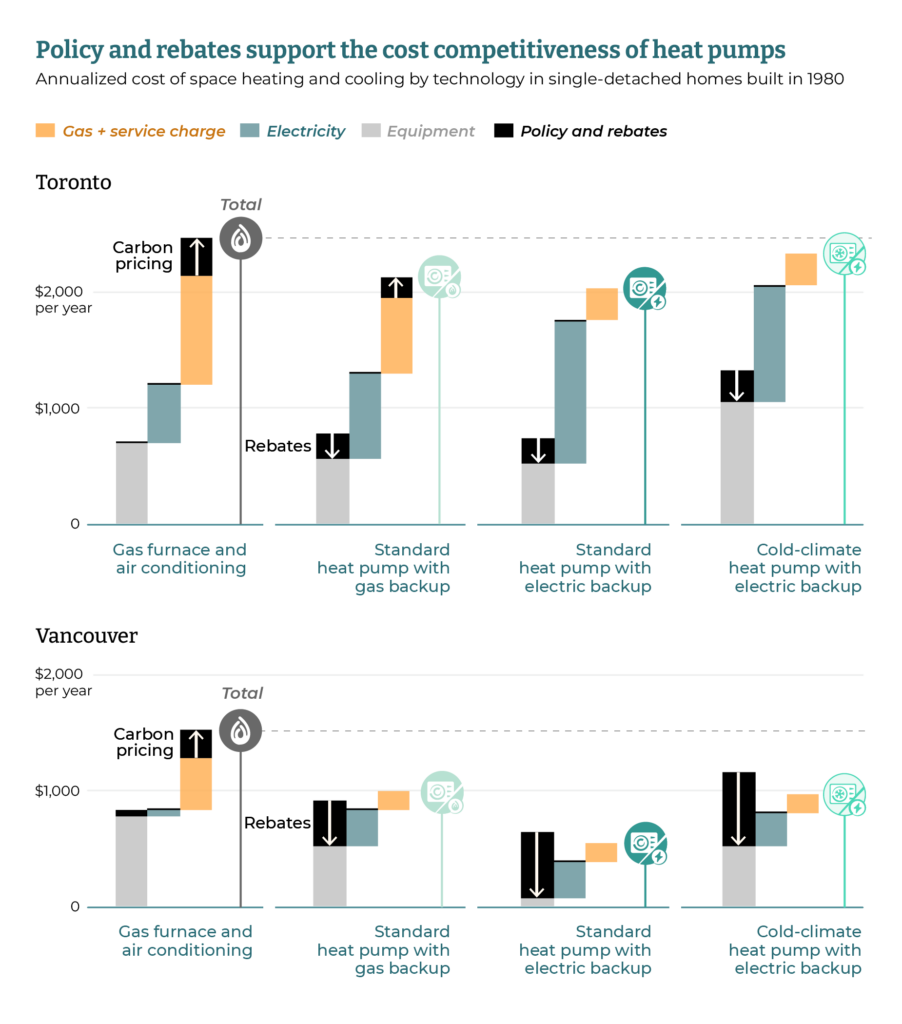 The report recommends that governments should keep these policies in place and improve access for consumers.
Currently, access to rebate programs can be challenging. Governments should streamline existing programs to reduce the administrative burden for consumers, by:
more effectively reducing up-front costs,
harmonizing eligibility criteria across jurisdictions,
and improving access for those less able to get support from current programs, including renters.
Policymakers should establish one-stop shops for consumers, to build consumer confidence and support households through the program application and installation processes. These offices should support people seeking information, support, and services for home heating and cooling, including heat pump installation, efficiency retrofits, and access to funding and financing.
What else can governments do to support heat pumps in Canada?
The report recommends governments establish maximum indoor temperature limits through building code changes that include active and passive cooling requirements. This will help accelerate uptake of heat pumps in Canada and protect people from increasingly frequent extreme heat events.
Governments should also develop strategies to improve renters' access to space cooling in existing buildings. This includes considering incentive programs and regulations that require clean heating and cooling when heating systems are replaced.
All orders of government should ensure that policies that seek to improve resilience, and policies that seek to reduce emissions from homes and buildings, are in sync and working synergistically.
The report also recommends that governments require new buildings to use non-polluting, high-efficiency heating and cooling where those technologies are already cost-competitive. This is already the case in four of the five cities examined. This policy would avoid locking consumers into expensive new fossil fuel infrastructure, reducing the risk of stranded assets in the clean energy transition.
How do Canadians like their heat pump?
Chris Turner interviewed three Canadians who have made the switch. Discover their testimonies.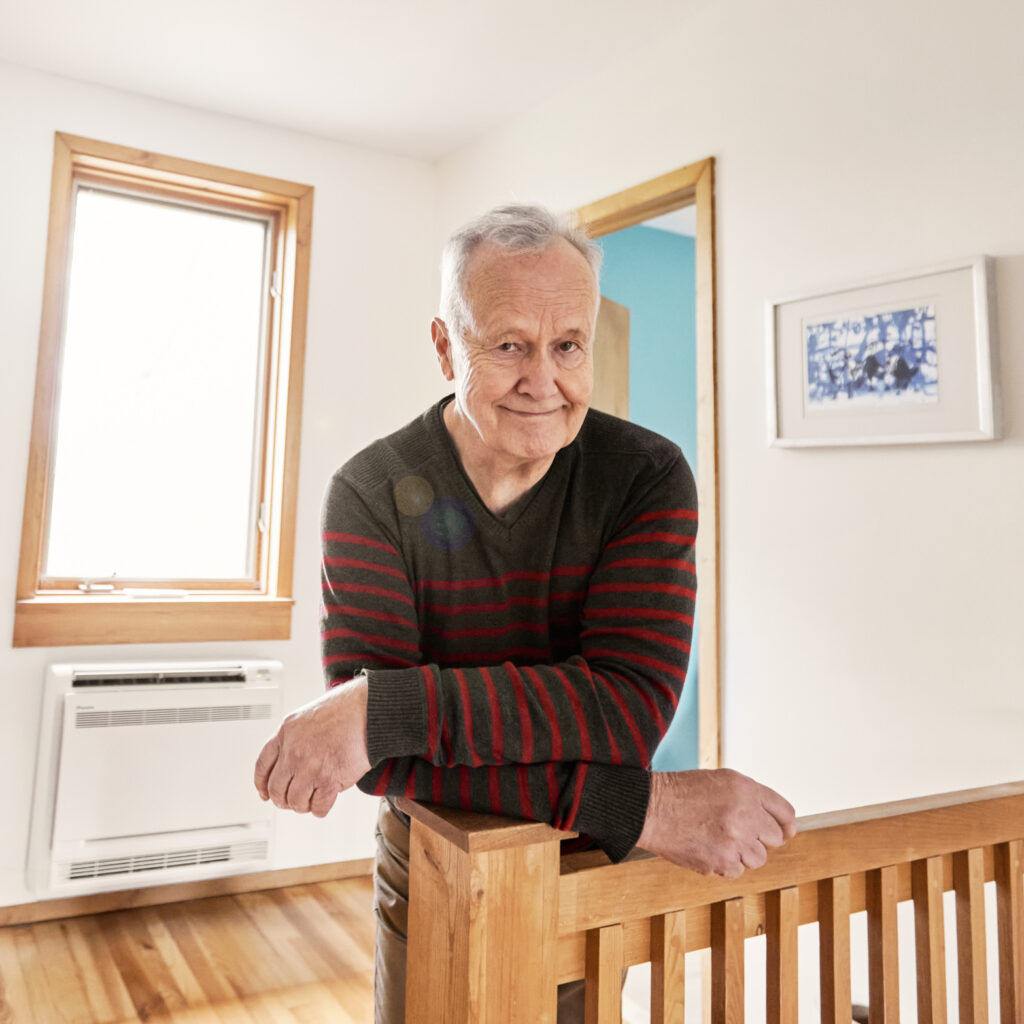 Quebec
Nova Scotia
Ontario
Learn more about heat pumps in Canada
Stay connected
Sign up to receive future research and policy analysis from the Canadian Climate Institute on building heat decarbonization.