Clean electricity will power Canada's net zero transition.
Reaching Canada's climate targets requires a big switch from fossil fuel energy to clean electricity. This switch involves producing more clean electricity in every region, phasing out emitting sources, and using clean electricity to power more and more of the economy. It will underpin Canada's climate progress and power Canada's future prosperity.
But getting there will require governments at all orders to leverage their policy tools—ideally in a coordinated way.
powering the switch: BIGGER, CLEANER, AND SMARTER ELECTRICITY SYSTEMS
This section summarizes the findings of our technical pathways report Bigger, Cleaner, Smarter, describing the changes needed in Canada's electricity systems to align them with net zero.

MAKING ELECTRICITY SYSTEMS
BIGGER
Making electricity systems bigger means growing them to meet the increased demand from widespread electrification. Specifically, studies show that in a net zero future, Canadian electricity demand will grow to be 1.6 to 2.1 times larger by 2050 compared to today. And to meet that demand, Canada's electricity generation capacity will need to be 2.2 to 3.4 times bigger than today.

MAKING ELECTRICITY SYSTEMS
cleaner
Making electricity systems cleaner means phasing-out unabated fossil fuel generation, accelerating the growth of solar and wind, and maintaining hydro and nuclear power's important role. Other technologies such as carbon capture, utilization, and storage applied to emitting generation, small modular reactors, hydrogen-fired electricity generation, and geothermal have significant potential, but their future role is more uncertain.

MAKING ELECTRICITY SYSTEMS
smarter
Making electricity systems smarter means ensuring they are flexible enough to support more variable energy from solar and wind—and that they're more resilient to the effects of climate change. That can mean deploying sources that generate power on demand (e.g. hydropower), enhancing grid integration, scaling up battery storage, or using smart technologies to shift when power is used (e.g. electric cars programmed to charge during the night while demand is low).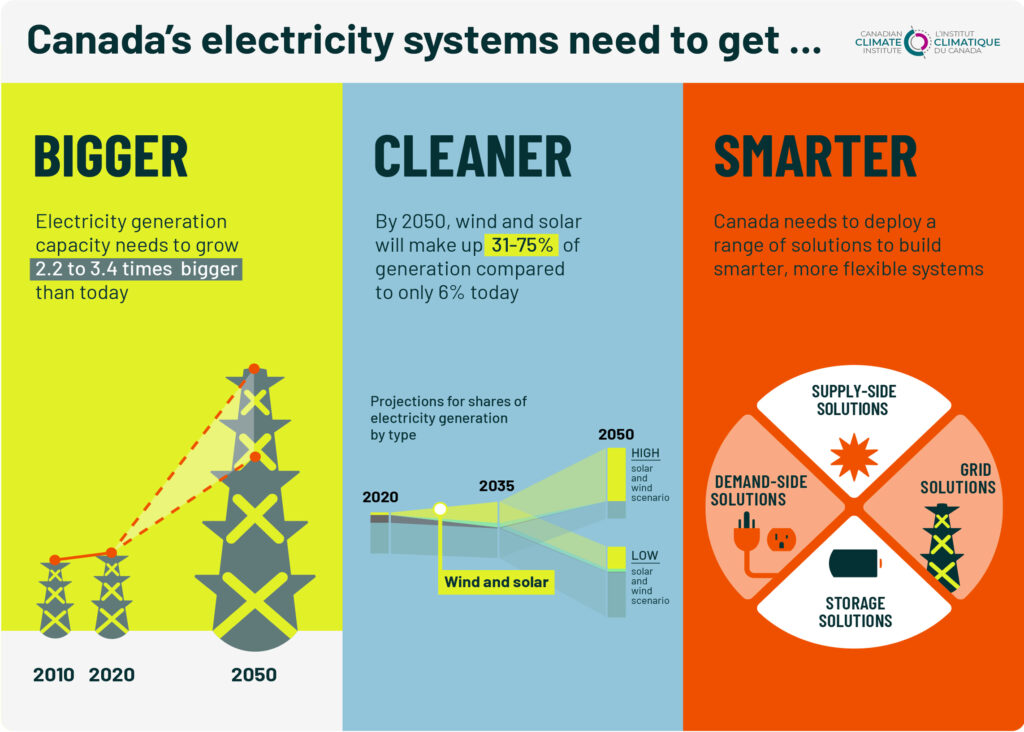 FLIpping the switch: policy recommEndations for electric federalism
Our second report, Electric Federalism, identifies how Canadian governments can drive the transformations electricity systems require to achieve net zero.

what is
electric federalism?
​​Electric federalism requires provincial, territorial, and federal governments pulling their respective policy levers and working together in a coordinated way.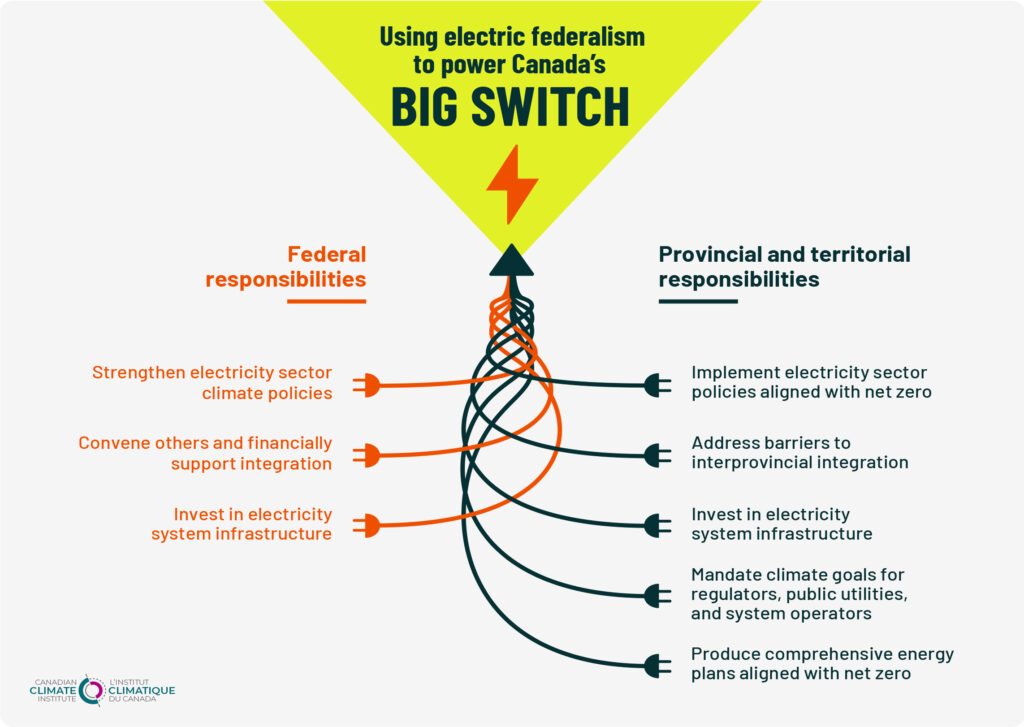 Recommendations for building electric federalism:
The federal government should strengthen climate policy in the electricity sector.
Federal, provincial, and territorial governments should leverage public funds to defray the costs of electricity system investments for ratepayers.
Provincial and territorial governments should flex their policy muscles in driving transformation of their electricity systems.
Both orders of government should pursue greater coordination and integration using their respective policy tools.
To enable and accelerate policy action, the federal government should consider offering sustained, predictable financial support to provinces and territories, in exchange for their implementing a limited number of high-level policy actions.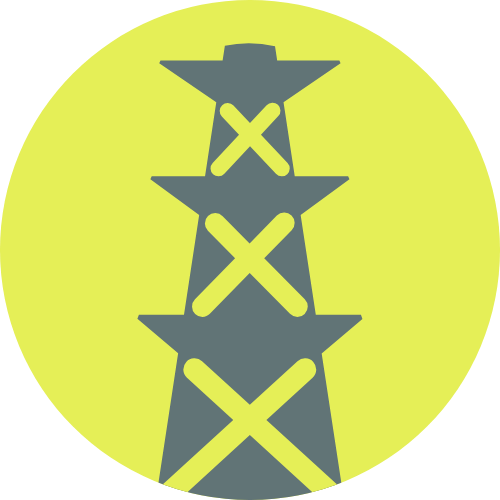 Project briefing video
In this 30-minute briefing, Jason Dion and Caroline Lee walk through the main findings and recommendations of The Big Switch.
See here for the briefing deck that Jason and Caroline present in the video.
Scoping Papers and Case Studies
As part of this project, the Institute has commissioned a series of scoping papers and case studies on key topics relating to electricity system transformation. The purpose of these papers is to generate new thinking and useful insights from recognized experts.
Stay connected
Get the next report from the Canadian Climate Institute.
Sign up to receive future research from the Canadian Climate Institute, as well as timely policy analysis, blogs, and event invitations.